08 Jun

BENDERS PAPER CUPS SECURES SUPPLY TO AIMIA FOODS

Benders Paper Cups, a leading UK manufacturer of paper cup products, has recently won the supply of paper hot cups to Aimia Foods, one of the foodservice industry's leading manufacturers of hot beverages.

Benders will be supplying a range of cups for the vending and coffee-to-go channels, and these will include a new design to complement Aimia's flagship 'Pour Moi' branded cup.

This message is based on the concept that drinking a cup of coffee offers a relaxing moment of comfort in an otherwise busy environment. Aimia set out to create a new cup design that offered a point of difference to their standard Pour Moi branding, but still endorsed its core message.

The company decided to take a new approach and run a competition in partnership with Wigan & Leigh College, enlisting the creativity of developing design students who have never worked with the brand before to put a new spin on the design.
The chosen new print design has been created by Wigan & Leigh College, graphic design student Dean Mather. Dean's 'everywhere is beautiful' imagery is developed over three linked designs, centering on times and locations where consumers like to enjoy coffee – in the city, over the weekend and in the country – which each resonate strongly with the typical Pour Moi customer
Benders Paper Cups will be supplying all three of the designs in 'mixed sleeves,' in a limited edition run, to generate enhanced interest amongst consumers.
The single wall cups, from Benders' industry leading vending range, will be used in Pour Moi vending machines, while the company's Pour Moi Express POD systems will use Benders' insulated on the go cups
The use of these particular insulated cups from Benders' allows them to be comfortably taken further from the point of service, providing the consumer with a wider variety of dispensed hot beverages to choose from and enjoy at their leisure.
Ian Keeffe Benders Sales Manager for the Vending sector, said: "I have worked in the vending sector for many years and Aimia has always been a much respected and highly recognized supplier to it.
"With over 25 years' experience as a dedicated paper cup manufacturer, Benders is perfectly placed to provide paper cups that meet the growing needs of the fast evolving vending sector, helping to facilitate expansion into new markets with great products and innovative technology.
"We are delighted that we have begun this partnership with Aimia, and look forward to great mutual growth in the future between both of our brands."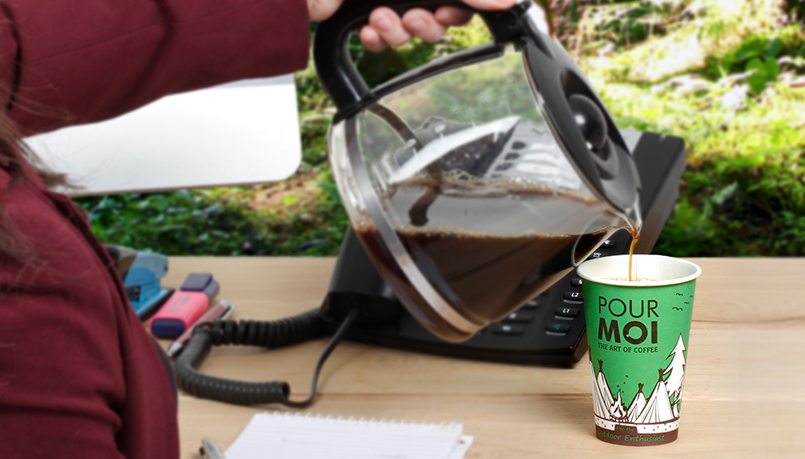 ---
About the Author
Hannah Jones
Marketing Executive- Benders Paper Cups
Find me on Linkedin